Mississippi State University has a rich and colorful history dating back to its founding in 1878. However, the Maroon and White chronicles are largely missing one essential voice—that of the first Black students of the institution.
These individuals overcame obstacles—both public and private —that shaped not only their futures but that of the university as well. A new project led by Black alumni strives to finally document and bring to light the triumphs and struggles of MSU's Black pioneers, as well as their contribution to the MSU community and the world.
"These trailblazers overcame many obstacles during a tumultuous time in America's history to integrate Mississippi State University," explained Ambro Martin, a 1993 industrial technology graduate who is helping direct the project. "Their personally and culturally significant stories need to be told as loudly as the cowbells ring during Bulldog football games."
Called "Ring Your Bell and Tell Your Tale: The History of Black Students at Mississippi State University, 1965 to 1975," the project aims to capture the true experiences of MSU's first Black students as told in their own words. It is the first major, universitywide effort to collect and share the stories of academic pursuit, personal development and professional experiences of Black students who attended the university during the first decade of its integration.
The project focuses on the decade following the enrollment of Richard Holmes in 1965. As the first full-time Black student at Mississippi State University, Holmes—who later earned a medical degree—opened a door that led to MSU having the second highest enrollment of Black students of any college or university in Mississippi. This growth in diversity was driven by early Black students reaching out to recruit new Black students because they recognized something at MSU that could benefit others and their families. Those efforts, as well as the courage and academic achievements of those students, had a meaningful impact on the university and helped shape it into the institution it is today.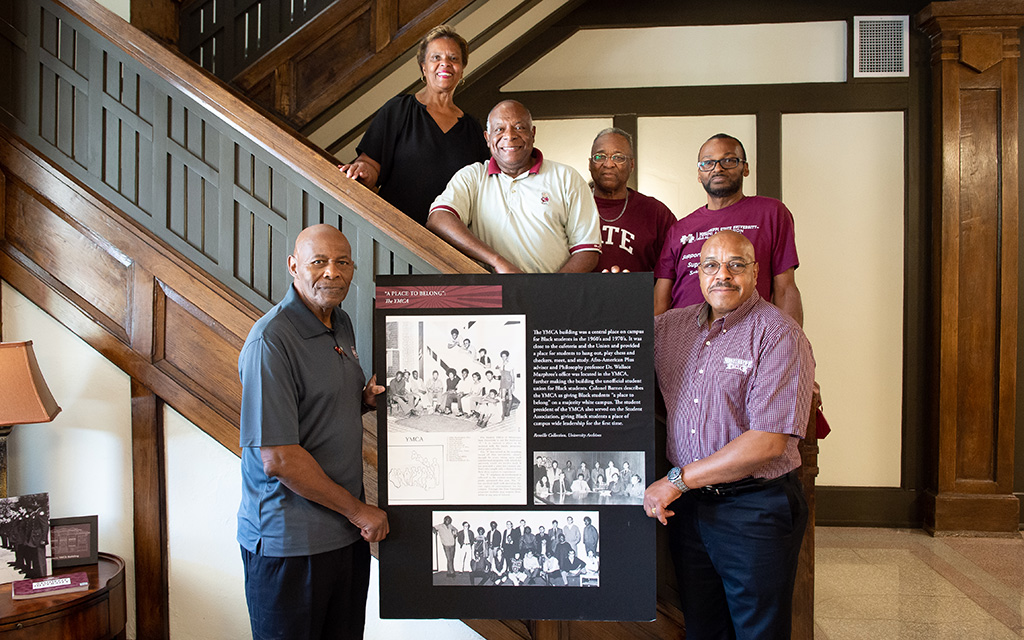 "The Pioneers' autonomy to honestly share their life experiences is a vital characteristic of the project design," Martin said. "Their stories will illustrate their perseverance and impact on the university and its impact on them.
"If we listen closely to the individuals and the collective, there is a story for everyone," he continued.
"Ring Your Bell and Tell Your Tale" is a collaboration between Mississippi State and the early Black alumni. It will chronicle their transition to Mississippi State, how they navigated a challenging campus environment to complete their degrees, and what happened when they graduated from the university. It will also highlight how their efforts still affect the experiences and success of MSU's Black students, faculty and staff.
As the definitive collection of the stories of the first generation of Black students at MSU, the project will ultimately become a resource both in understanding the university's history and helping to inform current decision making and planning to meet today's recruitment and retention goals.
Martin said he also hopes the project will serve to inspire today's students to complete their degrees and that Black faculty can find a way to incorporate the pioneers' professional expertise into current university endeavors.
"Students can look at the pioneers' experiences of overcoming challenges as a source of strength and pride, knowing that they can also influence the next generation of leaders," Martin said. "They can follow these role models and do the same. By learning from the early stories of the pioneers, Mississippi State can continue serving all students better."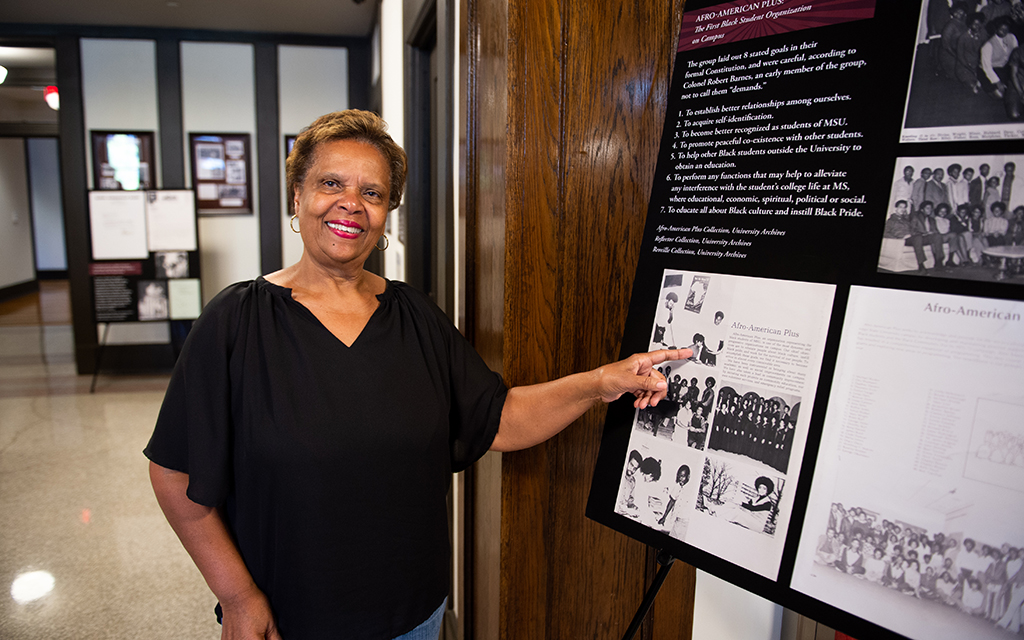 TOP LEFT: Linda Robinson Milton, '79, indicating an image of her from when she was a student attending MSU. These photo boards showcase the Black Pioneers back during their time at MSU and were on display at the YMCA building during their first meeting. The YMCA holds a lot of memories for the group as it was the on-campus center of their social lives.TOP MIDDLE: Doug Milton, '79, sharing stories of his time at MSU in an interview with the University Television Center as they begin collecting verbal histories for the documentary. TOP RIGHT: Dr. Harvest Collier, '72, COL (R) Robert Barnes, U.S. Army, '72, and LTC (R) Ambro Martin, U.S. Army, '93 in the University Archives reviewing older editions of the campus newspaper, The Reflector. BOTTOM LEFT: Robert Barnes, '72, recalling his time as a student on campus at Mississippi State University. BOTTOM RIGHT: Coleman Wicks, '74, indicating a past picture of him and his involvement with Afro-American Plus, the university's first black student organization.
Martin said the project will result in a collection of multimedia material including a book, documentary, soundtrack, magazine and a website. These items will be unveiled during Black Alumni Weekend 2024 and also will be made available to the MSU community.
"This project is vitally important because the untold stories of the pioneers are part of Mississippi State's history," Martin said. "This valuable recognition sets the tone for future generations of Black students. Their stories of pioneering excellence must be told and shared with and among Mississippi State's community. It has become apparent to many Black alumni that pursuing the Ring Your Bell and Tell Your Tale project has the potential to benefit the welfare of the Mississippi State community in an unprecedented way of taking care of what matters."
Related posts