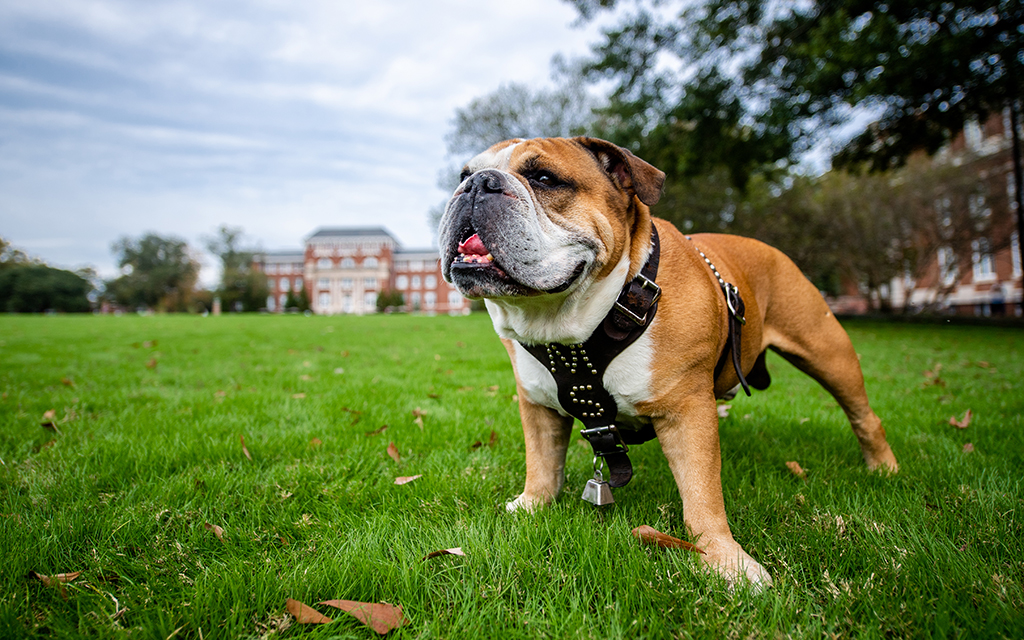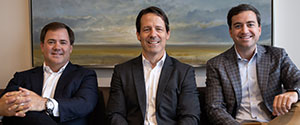 Ted Duckworth (B.B.A. real estate and mortgage, '88) and John Michael Holtmann (B.B.A. management, '06) along with Breck Hines have launched Concord Companies, a commercial real estate brand encompassing six entities. The company operates across the Southeast and builds on the success of the founders' successful commercial real estate careers.
---
1960s
Calvin H. Gray (B.S., M.S. public administration, '66, '69) is a Vigil Honor member of the Tonkawa Lodge, Order of the Arrow. His Vigil name is Tiknan Heykweken Toyan Yanahanwan, which translates to Man Who Rings the Metal Drum, otherwise known as a cowbell. He is the Eagle coach for the Scouts of Troop 405 in Georgetown, Texas, having served as Scoutmaster from 1986-2013 during which time he helped 170 young men attain the Eagle Scout rank.
---
1970s
Keith E. Bates (B.S. materials engineering, '70) was featured in volume 12, issue 4 of the Franklin Living, a bi-monthly publication in Franklin County, Alabama. In addition to being on the cover of the magazine, he was profiled in a four-page article that explored his career with NASA. He is a materials engineering subject matter expert consultant on the Artemis Solid Rocket Boosters for NASA's Marshall Space Flight Center in Huntsville, Alabama.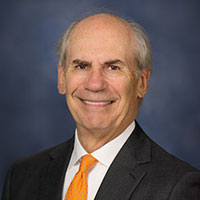 Joseph K. Sims (B.S. management, '72) has joined Butler Snow LLP's Regulatory and Government Relations practice as a senior government relations adviser. Based in the firm's Ridgeland office, he specializes in government relations. Throughout his career he has been involved in energy projects and he served as president of the Mid-Continent Oil and Gas Association for more than 25 years. He was previously legislative chairman of Mississippians for Economic Progress and served as principal with a nationally recognized government affairs firm and in his own practice.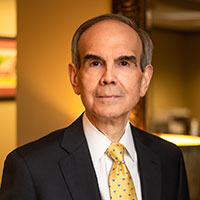 Jim Koerber (B.S. banking and finance, '74) has coauthored chapters for the seventh edition of "The Comprehensive Guide to Economic Damages." His work explores economic damages from personal injury and wrongful death and determining damages in common-law employment matters. He is a director with Postlethwaite and Netterville in Hattiesburg and is part of the firm's forensic and valuation services team.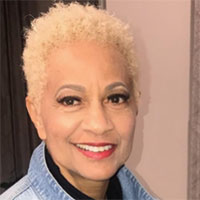 Dorothy Lenoir (B.S. medical technology, '74) has retired after almost 30 years of service with the American Red Cross Biomedical Service. She more recently was vice president for quality systems but served in many roles throughout her career. One of her most notable accomplishments during that time was leading the organization in obtaining an internationally recognized quality management system certification.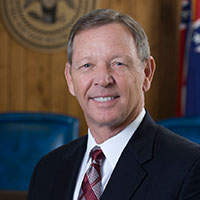 Mark S. Formby (B.A., art, '79) has been reappointed commissioner and chairman of the Mississippi Workers Compensation Commission. He was originally appointed by Gov. Phil Bryant.
---
1980s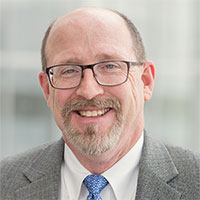 Robert Wills (B.S. civil engineering, '80) received a lifetime achievement award from the American Institute of Steel Construction. As vice president of construction for the American Iron and Steel Institute, he oversees construction market programs in commercial buildings, residential construction and the transportation and infrastructure markers. He has held his position since 2008 having previously served in the organization's code and standards program. He is widely recognized for his expertise in fire safety engineering; structural fire testing and performance; wind engineering; and geotechnical and foundation engineering.
Lee Vaughan (M.S. geology, '85) has released a new book, "Python Tools for Scientists: An Introduction to Using Anaconda, JupyterLab, and Python's Scientific Libraries." This follows "Impractical Python Projects" and "Real-world Python," all published by the No Starch Press. "Python Tools for Scientists" is designed to be a "starter kit" for scientists and budding scientists who want to start using Python in their work or research. All three books are available on Amazon and in bookstores like Barnes and Noble.
---
1990s
Kevin M. Gustin (BBA marketing, '91) has been named vice president for marketing for Rexel USA, one of the largest distributors of electrical products, data communication and related supplies in the country. A member of the MSU Marketing Advisory Board, Gustin will be responsible for all U.S. marketing activities across all Rexel USA companies. He previously served as director of marketing for Mayer, which was acquired by Rexel USA in 2021.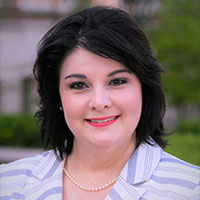 Laurie Couch (B.A. psychology, '92) is now provost and senior vice president of academic affairs of Salisbury University in Maryland. She was previously at Morehead State University in Kentucky where she was an assistant, and later associate, professor of psychology. Prior to that she held teaching positions at the University of Tennessee and Fort Hays State University in Kansas. She has more than 100 publications and conference presentations to her name and has held editorial positions with several scholarly publications.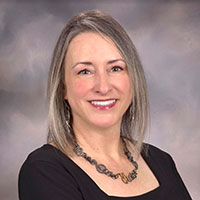 Christine E. Cuicchi (B.S. aerospace engineering, '94; M.S. computational engineering, '99) was featured in a news article by the U.S. Naval Meteorology and Oceanography Command for her work in supercomputing. She is the Navy's first female director of the Department of Defense Supercomputing Resource Center located at the Stennis Space Center.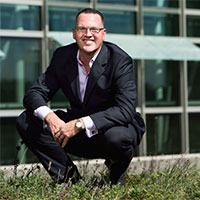 Lance Davis (B.Arch, '95) is now a Fellow of the American Institute of Architects, an honor awarded to less than 3% of architects. He is a sustainability architect and P100 program manager for the U.S. General Service Administration in Washington, D.C. Since 2016, he has held the distinction of being a LEED Fellow, an honor bestowed by Green Business Certification Inc. and he was named an MSU Alumni Fellow in 2018.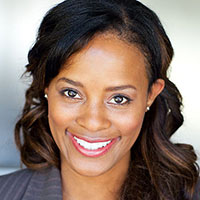 Germany Kent (B.S. interdisciplinary studies, '98) was named Shero of the Year by Two Lifestyles Inc. Women's Empowerment, a nonprofit organization in California. The award recognizes a member of the Los Angeles community who exemplifies civic service and community leadership. Kent, known as Evelyn Palmer during her time at MSU, is an award-winning journalist and has authored multiple self-help books.
---
2000s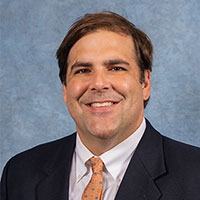 Kell Smith (B.S. political science, '00; M.S. public policy and administration, '05) is now executive director of the Mississippi Community College Board. He was unanimously selected to serve having filled the position on an interim basis since 2021. He previously served as director of communications and legislative services for the board.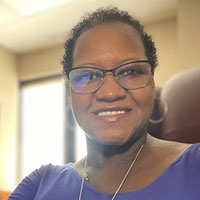 Mary L. Vaughn (BBA Business Information Systems, '00; M.S. Instructional Technology, '01) earned a Lifetime Achievement Award from the National College Testing Association in recognition of numerous contributions and extensive support of the nonprofit organization. She is in her 37th year at Mississippi State and serves as associate director of the university's Computer-Based Testing Center.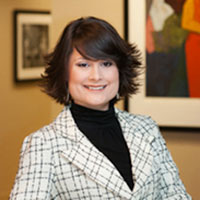 Lisa Adcock Berryhill (B.Acct., M. Acct., '03, '04) has been promoted to Record to Report Global Collaborations lead at Pfizer Inc. where she will lead the global accounting functions for royalties and alliance revenue. She was previously the Record to Report Accounting Project lead for the COVID-19 vaccine.
Faith Caroline "Oline" Eaton (B.A. English, '03) recently released a new book "Finding Jackie: A Life Reinvented," that rediscovers the life and legacy of late First Lady Jacqueline Kennedy Onassis. Eaton is a scholar of biographical writing and author of creative nonfiction. She holds a doctoral degree from King's College, London. She teaches first-year college writing at Howard University.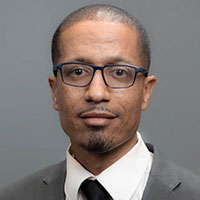 Abdul Mohamed (B.S. computer science, '03; M.S. computer science, '10) was chosen as the 2023 Black Engineer of the Year by the U.S. Army Corps of Engineers. The award recognizes scientists and engineers around the country who are shaping the future of science, technology, engineering and mathematics, as well as promoting diversity and inclusion in the STEM pipeline. He is a computer scientist in the Information Technology Laboratory Scientific Software Branch at the Engineering Research and Development Center in Vicksburg.
---
2010s
Alexa Guynes (B.S., M.S. elementary education, '14, '21) earned a $25,000 national Milken Educator Award. A fifth-grade teacher at Dogwood Elementary in the Germantown Municipal School District, she was the only Tennessee educator to receive the award in 2022, which was a first for her district.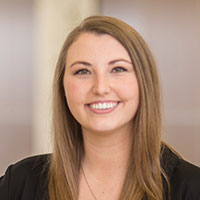 Mallory Morris Collins (B.S. biological sciences, '15) was named the 2022 Helen St. Clair Young Optometrist of the Year. The award is presented annually by the Mississippi Optometric Association to someone who has been practicing 10 years or less to recognize significant contributions to the profession and general public. Within MOA, she serves as the Grassroots Committee chairman. She also participates in the Third-Grade Eye Exam program, providing no-cost eye exams to third graders who fail the statewide reading test. She is an optometrist with Clarksdale Vision Center.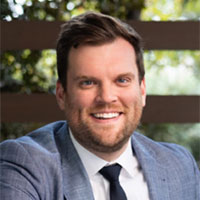 David Lewis (B.Arch. '15) is now executive director of the Mississippi Arts Commission. In this role, he will be responsible for strategic planning, public speaking, grants administration, business management and partnership development. A native of Jackson, he previously served as deputy director of the Department of Human and Cultural Services for the city.
Jason Wiles (M.S. geosciences, '15) is now a Fellow of the American Association for the Advancement of Science—the world's largest general scientific society and publisher of the highly regarded journal "Science." An associate professor of biology at Syracuse University in New York, he was recognized for "distinguished contributions to science education," including "innovative leadership in recruiting and retaining underrepresented populations in science."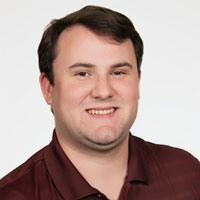 Sam Kennemer (B.L.A. landscape architecture, '19) is now a Professional Landscape Architect having passed the four-part national exam. The Alabama native works with HRC Engineers in Atlanta, Georgia, a company he interned with as an undergraduate and began working with full time following his graduation.
---
2020s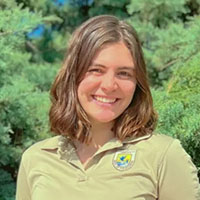 Kayla Fiest (B.S. wildlife, fisheries and aquaculture science, '21; M.S. conservation education, current student) was featured by the U.S. Fish and Wildlife Service as part of its Women of Wildlife series. In an article published on the organization's website, she explained how Mississippi State helped prepare her for her career. She first joined the federal organization in 2020 as an intern and now works within the Science Applications-Migratory Bird program.
---
Birth Announcement
Kellan Adly Clayton, born Dec. 8, 2021 to Kevin ('06) and Alison Clayton ('15) of New Albany.
Nellah Jane Vaughan, born on Dec. 16, 2022, to Will Vaughan ('13) and Katelyn Ussery Vaughan of Little Rock, Arkansas.