The Mississippi State University Foundation has filled two positions to further advance college fundraising efforts. Mary Beth Baldwin assumed the role of assistant director of development for the College of Veterinary Medicine and accepted the assistant director of development position for the James Worth Bagley College of Engineering.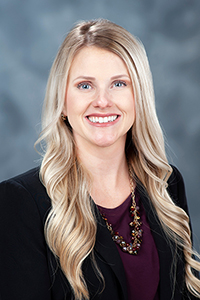 A veteran Foundation staff member, Baldwin is a two-time MSU graduate. She earned a 2009 bachelor's degree in business administration with an emphasis in marketing, followed by a master's degree in kinesiology with a concentration in sport administration in 2012.
The Bruce native began her career with MSU Athletics, where she managed premium seating and hospitality, while also working for the Colonnade Group Inc. as suite director. She later served as office manager for Columbus Orthopaedic Clinic's Starkville location before joining the MSU Foundation in 2018 as associate director of annual giving.
In her new position, Baldwin joins veteran fundraiser Jimmy Kight in securing gifts for the College of Veterinary Medicine. Her office is located in the Wise Center near the Turner A. Wingo Dean's Suite.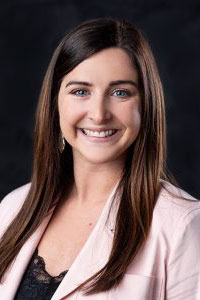 Butler, who joined the Foundation staff earlier this year, also holds two degrees from Mississippi State— a 2021 bachelor's degree in marketing with a concentration in integrated digital marketing and a 2022 MBA with a communication emphasis.
As a student, Butler served as a graduate assistant for the College of Business's graduate programs, where she helped promote the university's one-year accelerated MBA program. After completing her graduate studies, Butler moved to Houston, Texas, to serve as a business development associate for national tax consulting firm Alliantgroup.
A native of Hurley, Butler is grateful to be back on campus and looks forward to deepening her Bulldog connections alongside fellow Bagley College fundraisers. Her office is located in McCain Hall.