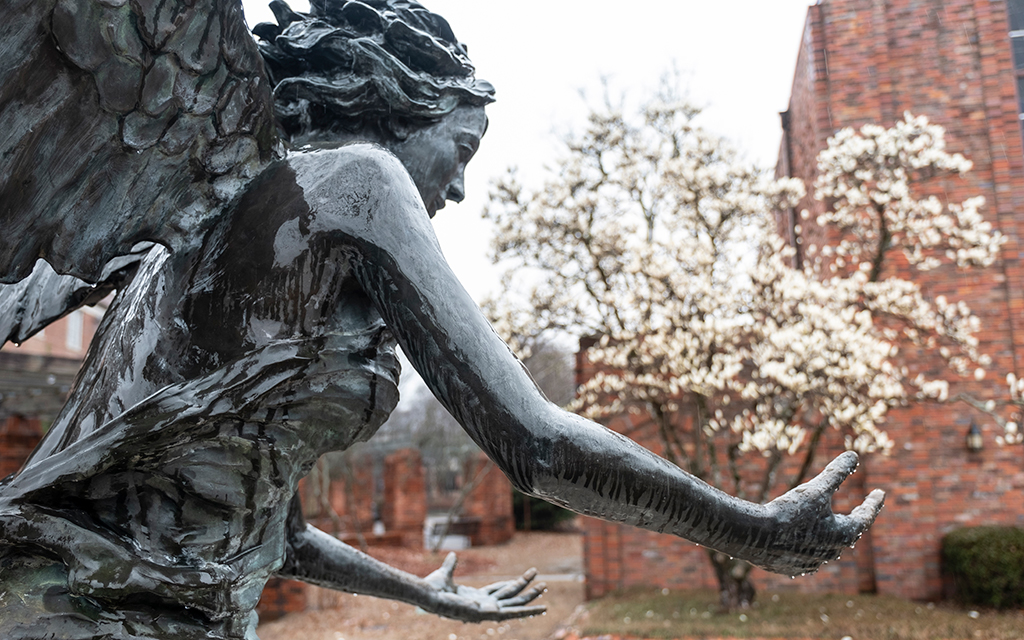 Remembering Bobby Brien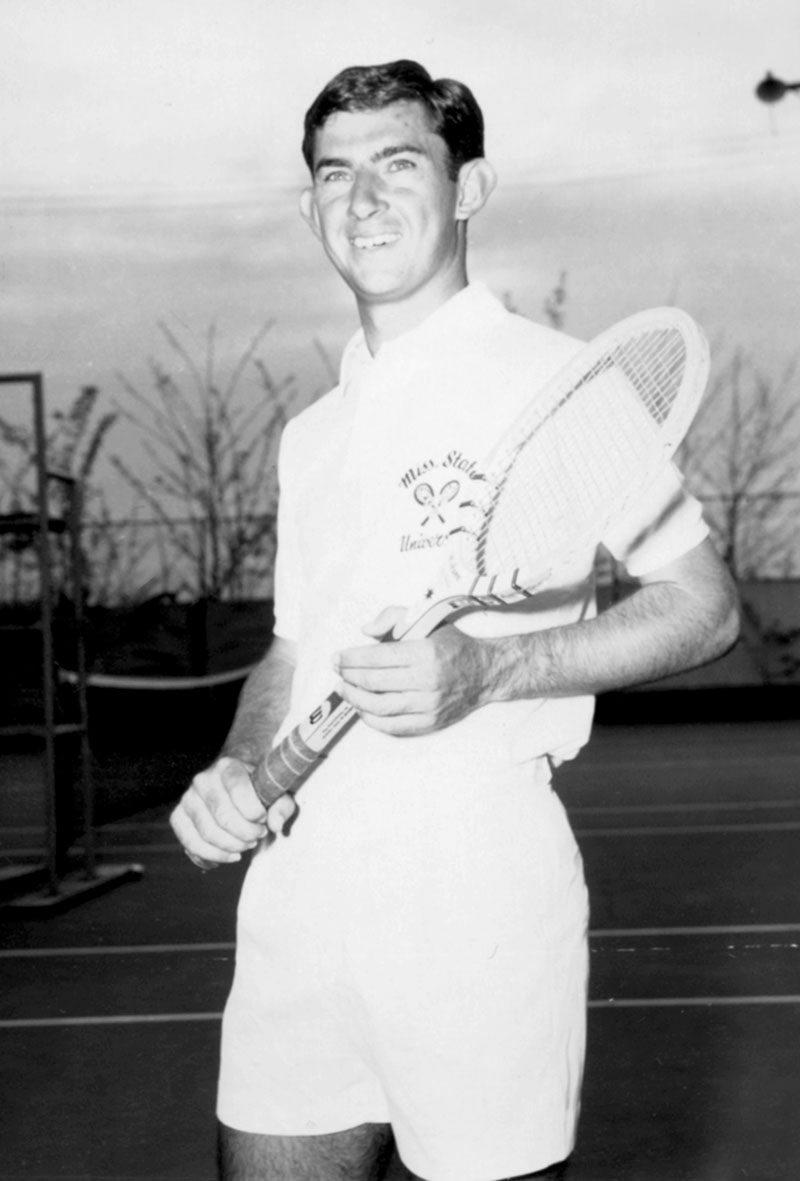 Robert Cecil "Bobby" Brien, an Australian tennis phenom who led MSU to SEC singles titles all four of his years as a Bulldog, died Dec. 3, 2022, in Clarksdale. He was 78.
A native of Sydney, he was ranked No. 2 in Australia's junior division and won the National Junior Team competition. He won the Australian men's hard-court doubles in 1963 before accepting a scholarship to Mississippi State in 1964.
In addition to winning SEC singles titles in 1964-67, Brien also won SEC doubles in 1965. He was selected to the six-man SEC first team and was chosen for the NCAA All-American team in 1966 and 1967. He ended his Bulldog career with a 67-1 record, a bachelor's in business administration and having met the love of his life and wife of 54 years Gail Russell.
Brien continued to play tennis after he left Mississippi State. He won men's state titles in South Carolina and Virginia in 1970 and 1975, respectively, and in 1980, he won the Mississippi Men's 35, 45 and 55 state titles. During his life, he won state open titles in Mississippi, Alabama, Louisiana, South Carolina, North Carolina, Virginia and Tennessee.
In 1981, Brien was inducted into the Mississippi State Hall of Fame, followed in 1985 with admission to the Mississippi Sports Hall of Fame and, in 2013, to the Mississippi Tennis Hall of Fame.
---
Sheryl Askew (B.S., M.S., Ed. Spc. elementary education, '72, '73, '77) 72, Starkville – She spent her career teaching first and second grades at Kosciusko Elementary School, Starkville Overstreet Elementary and Sudduth Elementary. She was recognized by the Mississippi State Legislature in 2022 with House Resolution 39 to commend her life, legacy and contributions, including inspiring so many students in Mississippi.— Jan. 30, 2022
Lawrence Jackson "Butch" Berry Jr. (B.S. civil engineering, '65) 80, Flintstone, Tenn. – He retired from the U.S. Army as a major following 20 years in service. He also had a 29-year career with the Tennessee Valley Authority.—Dec. 13, 2022
Jerry Brewer (B.A. communication, '70) 72, Senatobia – He was the longtime co-owner of one of Mississippi's oldest real estate firms, Brewer Realty and Appraisal Service. During his career he was president of the Mississippi Association of Realtors, national president of the Realtors Land Institute, and a regional vice president and national director of the National Association of Realtors. He also twice served as president of the Memphis Appraisal Institute Chapter. He was named Mississippi realtor of the Year, earned the Land Realtor of America Award and was inducted into the Mississippi Association of Realtors Hall of Fame. He also received the lifetime achievement award from the Memphis Appraisal Institute and was inducted into the Northwest Mississippi Association Hall of Fame. He was president of the Senatobia Rotary Club and the Senatobia Jaycees. — May 13, 2020
Hardy Thomson Brumfield (B.S. agricultural economics, '89) 55, Atlanta, Ga. – He was a Sigma Alpha Epsilon at Mississippi State, serving as both Rush chairman and president. Following his graduation, he moved to Chicago, Ill., where he began a more than 30-year career at the Chicago Board of Trade. For eight years he was the largest volume trader in the 10-year treasury notes futures. He also became involved in various technological, agricultural, environmental and healthcare initiatives. In 2014, he founded Rolling B Ranch, a registered Angus and commercial cattle operation, becoming a third-generation cattleman. — April 8, 2023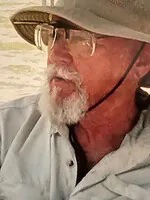 Charles Team "CT" Carley Jr. (B.S. mechanical engineering, '55; Emeritus faculty) 90, Little Rock, Ark. – While at MSU, he was a member of Sigma Chi, which he served as president. Following his graduation, he received a master's from Virginia Tech and a doctoral degree from North Carolina State University where he was a Ford Foundation Fellow. He served in the Civil Engineering Corps of the U.S. Navy until 1958. He accepted an assistant professorship in mechanical engineering at Mississippi State in 1964, earning full professorship in 1968. He was named mechanical engineering department head in 1969. In the 1980s, he was a Fulbright Senior Lecturer at the University of Buenos Aires and the National University Catamarca, both in Argentina. He retired in 1993, earning Professor Emeritus and Department Head Emeritus. During his time as MSU faculty he helped bring in the first scholarships for African Americans at MSU and was on the first biracial North Mississippi Conference board on Christian Social Concerns from 1967-75. He led the reorganization of the Starkville Parks and Recreation Commission and was a charter member of the Starkville Citizens Advisory Committee, which he chaired for two years. Carley was active in the American Society of Mechanical Engineers, holding numerous state, regional and national offices and was named a Fellow in 1984. He also served on the Accreditation Board for Engineering and Technology. He served on the board of directors for the Mississippi Engineering Society Political Action Committee. He served as president of the Mississippi Academy of Sciences and MSU's chapters of Phi Kappa Phi and the Society of the Sigma XI. He was a member of the National Society of Professional Engineers, Omicron Delta Kappa, Tau Beta Pi, Pi Tau Sigma, Alpha Nu Sigma and Kappa Mu Epsilon. — Jan. 17, 2023
Daniel Thomas Gardner Sr. (M.S. wildlife, fisheries and aquaculture, '66) 81, Auburn, Alabama – He attended Jones County Junior College on a football scholarship before transferring to the University of Southern Mississippi where he earned a bachelor's. He then graduated from Mississippi State and served as a commissioned officer in the Public Health Service in Key West, Florida, before earning a doctoral degree from Auburn University. He was appointed the area Extension Fish and Wildlife Specialist in Greenville in the early 1970s and later served as adjunct faculty with Mississippi State University. He returned to Auburn in 1975 to join its Extension service before joining Ducks Unlimited. He retired in 2002 as director of field operations support at the organization's national headquarters. He was an Eagle Scout, longtime member of Lions Club International and a deacon.— Aug. 24, 2022
Clifford Snyder Gray (B.S. engineering, '56) 90, Huntsville, Alabama – The first in his family to graduate from college, he worked for the Department of the Air Force at Brookley Air Force Base in Mobile, Ala., on the Thunderbird Aircraft program. In 1963, he moved to Huntsville to join the civil service sector of the Department of the Army as a senior engineer in the Technical Management Division, LANCE Project Office. He later worked on the Army Tactical Missile System, receiving numerous commendations for outstanding work before his retirement in 1988.—Nov. 29, 2022
Kenneth Hood (B.S. general agriculture, '62) 81, Gunnison – At Mississippi State he was a member of Sigma Phi Epsilon. He served the Mississippi Air National Guard for six years. He was partner in a family farm operation and was known as an innovator and entrepreneur in the development and improvement of precision agriculture. Among his many awards and honors are: Cotton Farming's Cotton Farmer of the Year, Delta Council's Achievement Award for Outstanding Contributions to Cotton Ginning, New York Cotton Exchange Cotton Marketer of the Year, Southern Cotton Ginner Association Ginner of the Year, Cotton Grower's Magazine Cotton Achievement Award and Delta Business Journal Ag Profile Leadership Award. He was chairman of the National Cotton Council, president of Delta Council, president and chairman of the board of the National Cotton Ginners Association, president and chairman of the board of the Southern Cotton Ginners Association, chairman of the Mississippi Cotton Advisory Committee for Mississippi Farm Bureau and a board member for Staplcotn.— Dec. 1, 2022
Keith Blackledge Logue (B.S. mechanical engineering, '78) 68, Longview, Texas – While at MSU, he was part of the cooperative education program, working alternating semesters at Southern Company in Birmingham, Ala. He was president of the student section of American Society of Mechanical Engineers, was selected as a member of Pi Tau Sigma and inducted into the engineering Student Hall of Fame. Following his graduation, he worked as a project engineer with Eastman in Longview, Texas, where—in the minimum years required—he became a Texas Professional Engineer. He was active in the United Way, Junior Achievement, the Longview Child Development Center and Longview Boys Baseball. He completed a master's degree in business from the University of Texas, Tyler and was awarded a five-year pin by LeTourneau University for service as an adjunct professor. He retired from Eastman after 32 years of service. He was president of the East Texas chapter of the MSU Alumni Association.—April 2, 2023
James L. Martin (retired faculty) 75, Greensboro, Ga. – A native of Amarillo, he served in the Texas National Guard airborne infantry in the early 1970s. From 2001 until 2017 he was the Kelly Gene Cook Sr. professor and chair of Civil Engineering at Mississippi State University. He held a bachelor's degree in wildlife science, as well as bachelor's and doctoral degrees in civil engineering from Texas A&M. He earned a master's in biology from Southwest Texas State University. — Jan. 3, 2023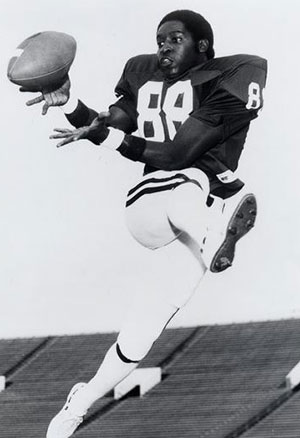 Mardye McDole (B.S. physical education, '81) 63, Mobile, Alabama – A legendary member of the Bulldog football family from 1977-80, he is one of only five receivers in MSU history to rack up over 2,000 receiving yards. He's the only three-time All-Southeastern Conference receiver in school history. He concluded his Mississippi State career as the university's all-time leader in receiving yards and catches. He still ranks third in career receiving yardage and remained in the top 10 for career receptions until the 2022 season. He was chosen in the second round of the 1981 NFL draft by the Minnesota Vikings where he spent three seasons. He later played for the Calgary Stampeders of the CFL and the Memphis Showboats of the USFL. He was inducted in the Mississippi State Sports Hall of Fame in 2001 and was recognized as an SEC Football Legend in 2018. — March 27, 2023
Robert LeVoid McRaney Jr. (B.A. general business administration, '56) 88, Bay Saint Louis – He served four years in the U.S. Army as a media specialist before following his father in the radio and television industry. He rose to executive positions with the National Broadcasting Corp. in Jackson, Richmond, Va, and New Orleans, La., before retiring to own and manage WROB/WKBB radio stations in West Point. He was a past president of the Mississippi Broadcasters Association. A member of Sigma Chi, he earned the Order of Constantine Award for lifelong loyalty.—March 10, 2023
Robert Alexander "Butch" Montgomery Jr. (B.S. civil engineering,'73) 72, Greenwood – At Mississippi State he was a member of Pi Kappa Alpha. A land surveyor, he founded Montgomery Land Surveying more than 30 years ago. He was a master craftsman and, with the help of his father, built his own home. He also produced handmade furniture. — Feb. 7, 2023
John Watson Oglesby Sr. (B.S. agricultural engineering technology and business, '62) 82, Chatham – A Delta farmer, he raised cattle and grew cotton, corn, soybeans and wheat through his family farming operation for 60 years. He served on many local, state and national boards for civic leadership and public service throughout his life. He was named Outstanding Young Farmer of Washington County in 1974 and served as a commissioner of the Washington County Soil and Water Conservation District for 24 years, which he had also served as chairman. He was a past president of the Mississippi Association of Conservation Districts and served on the national Association of Conservation Districts executive board. He was named to the NACD Southeast Region Conservation Hall of Fame. He was a past president of the Lake Jackson Water Association, was on the board of the Highland Land Corporation, was a past vice president of Berkeley Gin and a past chairman of the Northwest Mississippi R C & D Council, in addition to leadership within numerous other cultural and political groups. — June 25, 2022
William E. "Bill" Reeves (B.S. physical education, '61) 87, Columbus – A longtime educator and coach, he served as president of what is now East Mississippi Community College and was superintendent of Winston County (Alabama) schools. A former resident of Guin, Alabama, he was a veteran of the Korean War as a member of the U.S. Navy, and a member of Columbus Masonic Lodge #5. — Jan. 29, 2023
Samuel C. Roberts (B.S. petroleum engineering, '80) 64, Midland, Texas — Born in Lucedale, he worked in the petroleum industry for 44 years, starting out as a roughneck in the Gulf of Mexico in 1978 and retiring as a senior engineer at Great Western Drilling Co. of Midland, Texas. — Jan. 30, 2023
Elisabeth "Betsy" Gernert Rosenblatt (B.S. English, '74) 70, Jackson – At Mississippi State she was a member of Chi Omega, which she served as pledge trainer. Following her graduation, she taught in Memphis before moving to Jackson where she taught English at Jackson Preparatory School. —Aug. 7, 2022
Jeannine Kirkpatrick Smith (M.S. industrial technology, '95; Ph.D. education, '01) 69, Artesia – Prior to her retirement in 2019, she served as the Extension director of the Mississippi Boll Weevil Program and worked with cotton farmers across Mississippi. She was also an accomplished author, researcher and genealogist. — Oct. 27, 2022
Paul Duane Stanford (B.S. civil engineering, '90) 63, Leakesville – He worked with the Jackson County Utility Authority, Mississippi Department of Transportation, Kemp Engineering and as the county engineer of Newton County. — Nov. 13, 2022
Norris G. Turner (B.S. electrical engineering, '67) 83, Leakesville – He served in the U.S. Air Force as a topographic surveyor in Taiwan. Following an honorable discharge he enrolled at MSU. During the summer of 1962, he took a job with GeoTech Engineering to test seismometers in Cuba during the Cuban Missile Crisis. Despite the precarious situation, he made it back to MSU to continue his studies. He worked for E-Systems in Dallas, Texas, where his first project was matrix testing for the Lance Missile System. He then became lead senior engineer to invent a barcode scanning machine for the U.S. Postal Service. He went on to design a microfiche sorter for the Air Force and collaborated with Notre Dame to design a method of removing ice from a rail system. He retired in 1993 but continued to invent until he became ill. — Nov. 14, 2020
---
In Memory of Hassell Franklin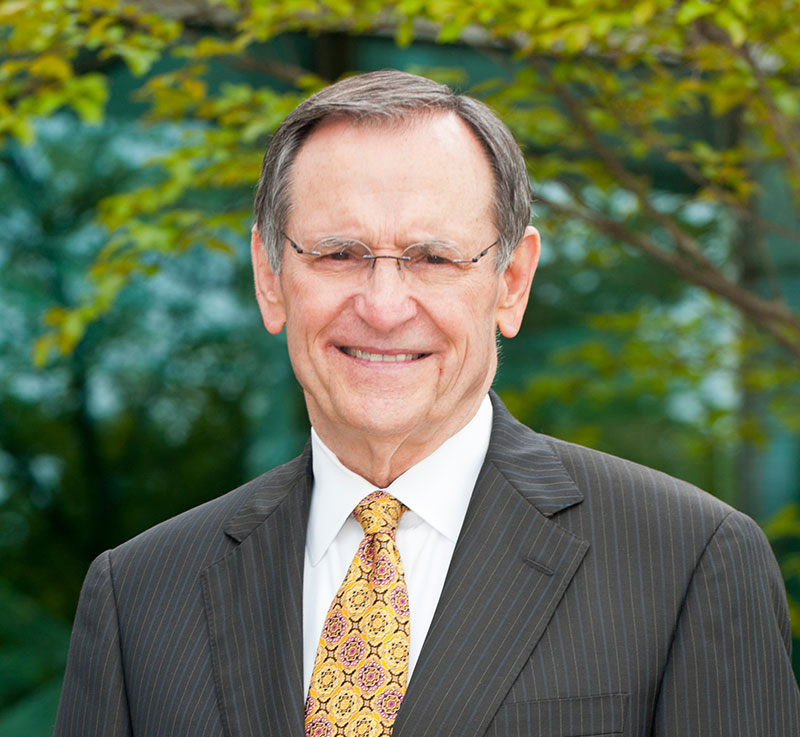 A leader of the furniture industry and economic development in Northeast Mississippi, and a lifelong supporter of education, Hassell H. Franklin died Jan. 22, 2023, in Tupelo. He was 87.
A native of Lee County, he served in the Mississippi National Guard and the U.S. Army where he commanded the company that protected James Meredith during the 1962 integrations of the University of Mississippi. He retired from military service as a captain.
Following time at Itawamba Community College, he enrolled at Mississippi State where he earned a bachelor's in industrial management in 1959. He founded Franklin Corp. in 1970 and built it into one of the largest, privately owned furniture manufacturers in the nation.
His passion for the furniture industry led him to be involved on numerous boards at the state and national level and serve as president of the American Furniture Manufacturers Association. He was inducted in the Mississippi Business Hall of Fame and recognized internationally with the Tozzoli International Leadership Award.
His passion also led to one of his most lasting impacts on the furniture industry as a whole: a $1 million gift to Mississippi State for a new center for furniture manufacturing and management. Opened in 2004 and known as the Franklin Furniture Institute, the research and training center benefits the furniture industry, including testing, fundamental and applied research, technical assistance and workforce development.
In 1995, he was named MSU's Alumnus of the Year and he received an honorary Doctor of Public Service for lifetime achievements and longtime support of university programs.
Franklin was a past president and longtime member of the Bulldog Club board of directors and a former member of the College of Business advisory board and MSU's furniture advisory board. He also served multiple terms on the MSU Foundation board.
Beyond business and service to higher education, Franklin was also active in his community. He served as lead director of Bancorp South, now Cadence Bank, and was past president and board member of the CREATE Foundation. He also served the Chickasaw Development Foundation, Mississippi Economic Council, North Mississippi Health Services and the Northeast Mississippi Daily Journal Publishing Company. For his civic work he was honored by the Tupelo Regional Rehabilitation Center with the Red Raspberry Humanitarian Award in 2019.