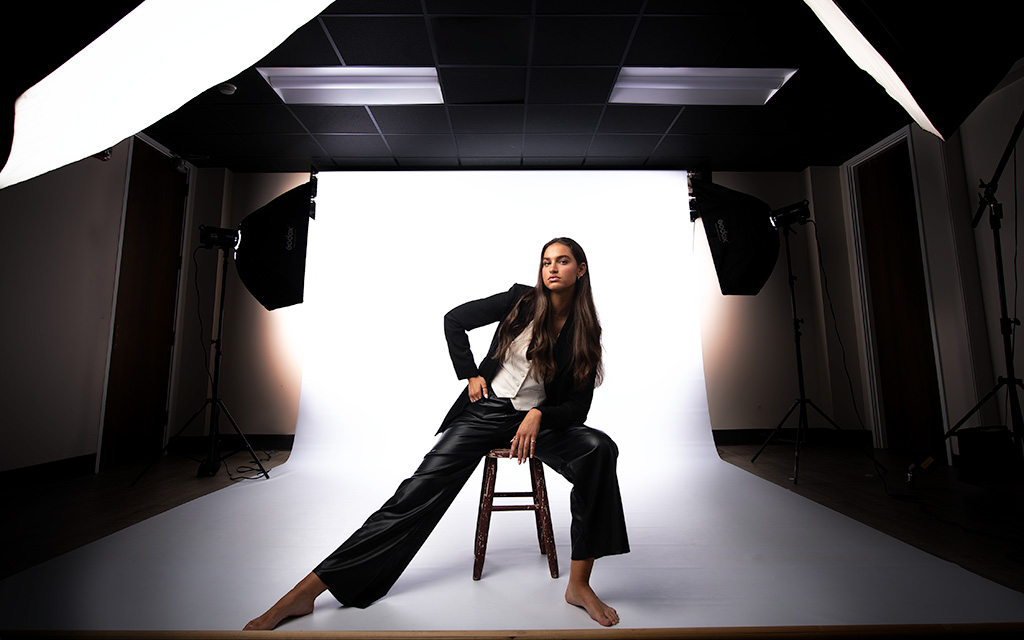 Student finds balance between college, faith and life as international fashion model
As an international print and runway model, BéBé Rayborn has traveled to the concrete jungle of New York City, across the pond to London, England, back to her home in Brandon and to her sorority house at Mississippi State. Through it all, whether navigating the streets of a new city, finding her place in college or charting the course for her future, Rayborn has confidence in who she is and where she's going.
A tall and self-assured child, Rayborn was first introduced to modeling at 14 when she was encouraged to submit sample photos to Jackson-based J.E.A. Models. Owner Jamie Ainsworth said Rayborn's poise at a young age made her a standout.
"I remember the first time I met with BéBé. She still had braces and I just fell in love with her," Ainsworth said. "She was mature for her age and very confident and outgoing."
One of the youngest models represented by the agency, Rayborn soon began booking jobs with local businesses. By the time she was in high school, she knew she wanted to pursue modeling more seriously. Working with Ainsworth, she shared her portfolio with national agencies. After her high school graduation and many online interviews, she signed to The Industry, a modeling agency in New York City.
"The Industry started as a boutique agency which had similar clientele as other management companies I interviewed with, but they keep a smaller number of models, so I knew I wouldn't be lost in the sea of models they manage," Rayborn said. "I signed not thinking it would go anywhere, but two months later, I was on a plane headed to New York."
While in the Big Apple, Rayborn found herself in many unfamiliar situations. She lived with girls she had never met, modeled for companies such as Fila, Ouadid and Maybelline, and discovered what her personal boundaries were in the fast-paced modeling world. In a city of more than 8 million people, she said she often found herself in situations she had been protected from while growing up in small-town Mississippi.
"I had many instances with strangers on the street catcalling, men making inappropriate comments or businesses cards being slipped to me," Rayborn said. "There were also occasions with photographers where we did not have matching views of what was appropriate."
Between jobs, Rayborn worked with photographers to build her modeling portfolio. As the summer came to a close, she was hesitant to return to Mississippi. Having signed with MiLK Model Management's London branch, she said she was conflicted about whether to pursue her modeling career or higher education.
"The Industry started as a boutique agency which had similar clientele as other management companies I interviewed with, but they keep a smaller number of models, so I knew I wouldn't be lost in the sea of models they manage. I signed not thinking it would go anywhere, but two months later, I was on a plane headed to New York." ~ BéBé Rayborn
Rayborn said her summer in New York provided a hands-on education and gave her the freedom to explore herself and her faith. However, she realized the value of high education, packed her bags and headed to Starkville, where she began working toward a bachelor's degree in communication.
Despite being a Mississippi native, Rayborn said readjusting to small-town life took longer than a New York minute. She struggled with losing some of the freedoms she had in the city and finding a core group of friends. To help with the transition, she leaned on her Christian faith and joined campus organizations including Chi Omega, MSU Fashion Board, No Longer Bound and The Junction Retreat.
Rayborn also looked for ways to use her education and make an impact.
While attending 2022's Passion Conference, Rayborn was deeply affected by a speaker describing the suffering and exploitation of sex trafficking.
"I realized my calling was to live my life for something more than me and give a voice to the voiceless," Rayborn said. "I knew then that I would do something for the prevention of sex trafficking. Whether that means being an advocate or doing the groundwork, this is what I am supposed to do."
With a refined vision for her future, Rayborn found herself on another plane at the end of her freshman year. This time, she was headed to an airport in London. Unlike her first foray into solo travel, she was now equipped with her New York experience and newfound mission in life. Still, moving to a different continent presented challenges.
"In a whole new country, there's a whole new set of rules," Rayborn said. "I found myself in a place where I didn't know how to navigate the political climate, keep safe, dress for the culture or use the public transportation system."
Beyond the day-to-day challenges, Rayborn said London also presented a different standard for models—one she worried she didn't meet. The industry in London encouraged their models to be a sample size 0.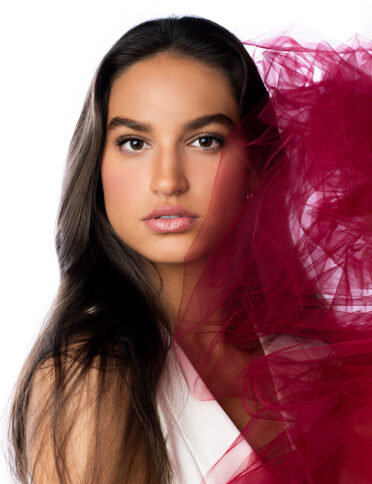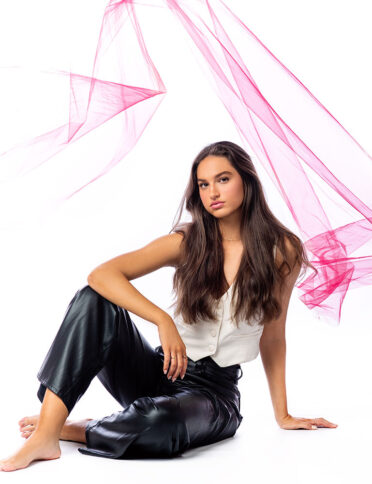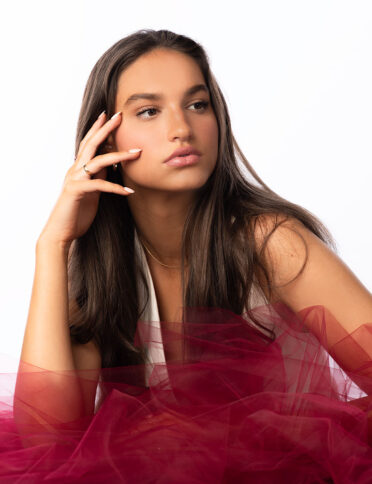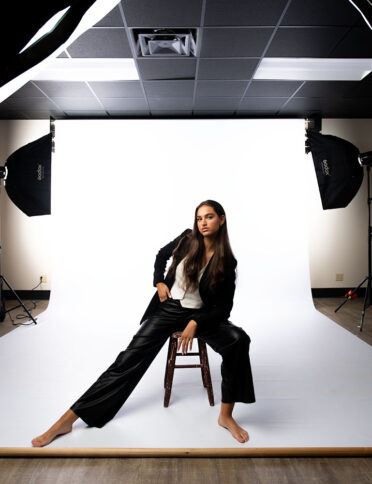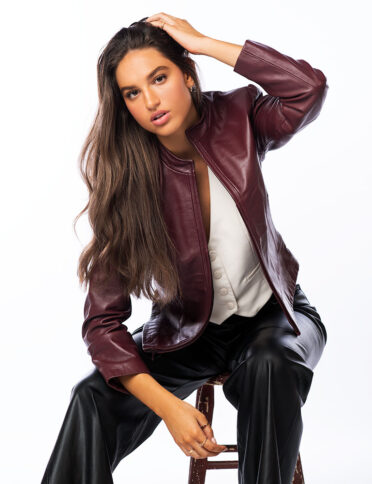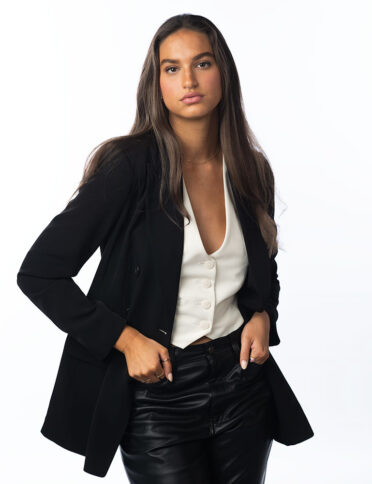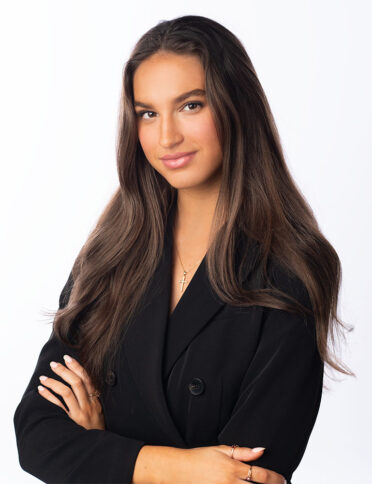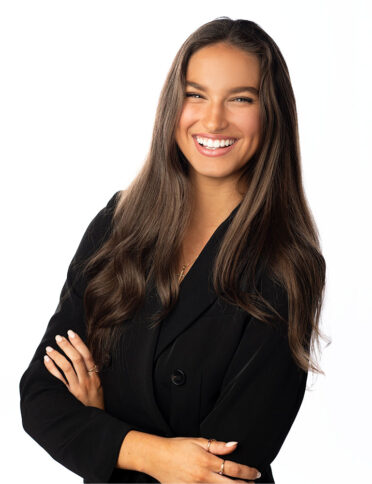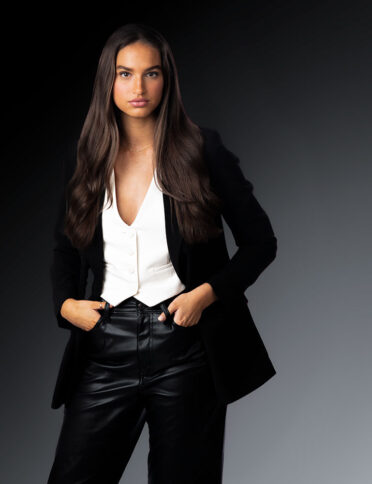 Rayborn said she felt pressure to conform to London's preferences and feared not receiving work if she didn't look like other models. Despite these fears, she found success in England, walking in a fashion show for Giorgio Armani and modeling for Elle UK, dressed in designs from Dolce and Gabbana and Chanel.
During her time in Europe, she also was presented an opportunity to support victims of sex trafficking when a phone call from back home offered her a place with the Mississippi Human Trafficking Council. A partnership between federal and state-level judicial and law enforcement agencies, the group seeks to prevent trafficking, protect victims and prosecute criminals.
"During my time on the council, I've had the opportunity to learn from so many inspiring people from so many organizations," Rayborn said. "We meet monthly and discuss outreach and community engagement."
Rayborn says advocating for trafficking victims has given her a new perspective that eases both the stress of her education and modeling career. She is now pursuing two majors at Mississippi State: religion and communication with an emphasis in public relations. While she has received many modeling job offers, she is focusing on making the most of her education and time at MSU.
"I can see now how obtaining my degrees can help me fulfill my goal of serving others," Rayborn said. "Human trafficking affects between 12 and 27 million people worldwide and I'd like to help lower those numbers as much as possible in my lifetime."
While Rayborn says she has certainly felt lost at times—both physically and mentally—she has found a clear path for her future and can walk confidently in her faith every step of the way.
"Going between the college world and the modeling world has been very hard because both can feel like they have standards that are unattainable," Rayborn said. "I'm just now learning as a junior how to be truly content with who I am and who the Lord is making me.
"I've realized that I don't have to be a perfect college girl or a top model," she continued. "The only standard I need to meet is to love God and love His people, and I've found such a joy in that here at Mississippi State."
By Kathleen Forman, Photos by Grace Cockrell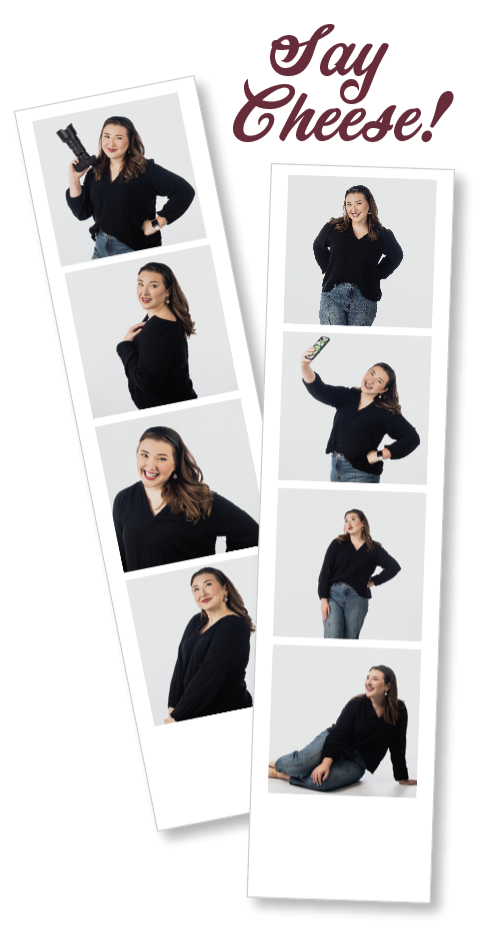 In a world of video conferences, cameras in everyone's pocket and endless social media platforms on which to instantly share images with the world, looking good through the lens has never mattered more.
Still, many people are self-conscious on camera as they worry about double chins, wrinkles and even what to do with their hands. The result can be photos that are awkward and don't show a person's true beauty, but Grace Cockrell, a Mississippi State University photographer who began her career as MSU's social media coordinator, said one doesn't have to be a professional model to be camera-ready.
"The secret to any good photo is confidence. Be your own biggest fan and that confidence will shine through," Cockrell said. "Own who you are, believe that you have nothing to prove and most of all, have fun."
She offers the following tips for mastering the art of the selfie and posing like a pro.
Lighting is everything. Indoors, stand in the light coming through a window. Outside, find a shaded area to avoid harsh sunlight. Ring lights are also popular for flattering lighting both in photos and video calls. Depending on the type, they can be used on a stand or even clipped onto a phone or computer monitor.
Cameras really do add 10 pounds. All lenses, even the ones on smartphones, are distorted. Overcome this with different camera positions. Portable tripods allow you to play with higher and lower angles.
Try different facial expressions. Do you always smile with your teeth? Replace those pearly whites for a soft, natural, closed-lip smile. Don't like staring at the camera? Look away or slightly turn your head to create variety.
Move around. Extending a leg, twisting a hip or bending an arm can make a fun and engaging picture while also creating flattering lines of the body. A hand on a hip, under a chin or running through your hair can add attitude and a feeling that the subject is at ease in front of the camera.
Try photo editing apps. Both the Apple App Store and Google Play offer a variety of programs, including VSCO, for in-phone photo editing. With these, you can adjust technical aspects, such as exposure and contrast, or even play with filters.
Finally, Cockrell says a photographer's attitude can be just as important to getting a good end-result—something to keep in mind if you find yourself behind the lens.
"I tell anyone in front of my camera that it's my job to show you what you can't see right now," Cockrell said. "I cheer them on during the process and that spark of confidence is something they carry with them."
Follow Mississippi State on all social media platforms to see the work of Cockrell and MSU's other talented photographers.