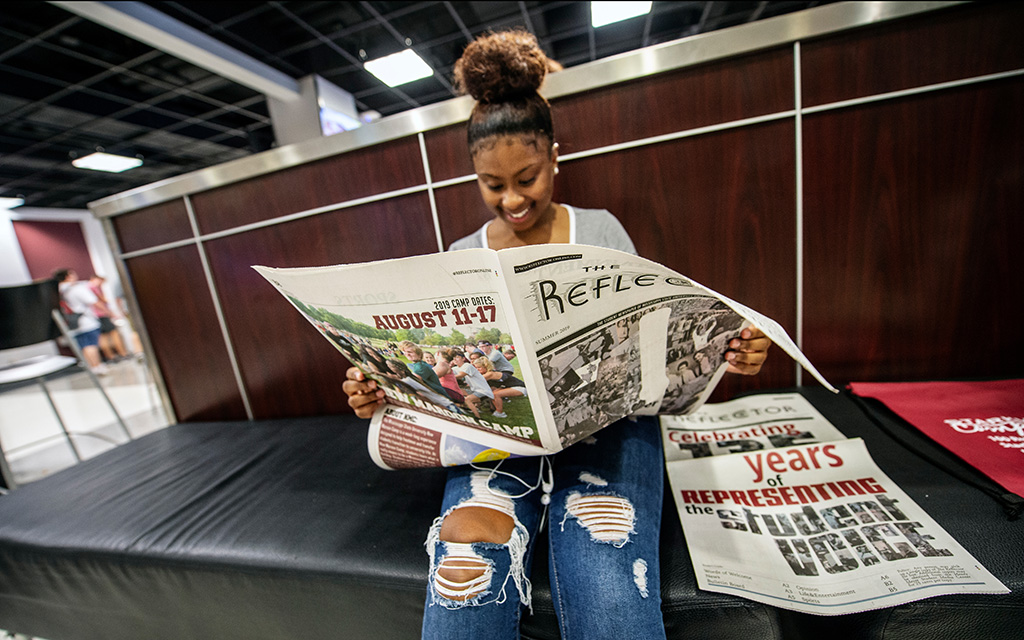 For almost 150 years, Mississippi State University students have shined a light on their day-to-day lives through The Reflector, the oldest college newspaper in the Southeastern Conference.
Since its founding in 1884, the student-led newspaper has covered the gambit of news, from national topics including two world wars and pandemics, to local happenings such as sporting events, concerts and the occasional Bad Dawg. It has also gone by different monikers, including The Dialectic Reflector and The College Reflector, until taking on its current iteration. It was also known as The Maroon and White while published by the English department when WWII caused a shortage of students and the suspension of campus clubs and activities. In 1996, it joined the Information Age with its first website.
This year at the annual Mississippi Press Association O.C. McDavid Journalism Summit, more than two dozen MSU students won top honors, and The Reflector won the General Excellence distinction for the third year in a row. Its writers captured first place in General News Story, Feature Story, General News Photo and General Interest Column. Additionally, the paper won 15 second- and third-place awards.
Many of the thousands of student-journalists who have passed through the newspaper's doors have gone on to stellar professional careers. Guiding many of those scribes were Henry Meyer and Frances McDavid, two well-known advisers and instructors who spent almost a half century in combined service to the university. Instructor Josh Foreman, who has co-authored multiple books on Mississippi history, currently serves as The Reflector's adviser.