During the weekend event, the MSU Alumni Association proudly recognized high-achieving chapters through the Chapter and Volunteer Awards Reception. Developed to encourage and promote volunteer leadership, chapter membership and chapter engagement activities, the Chapter Recognition Program recognizes outstanding chapters according to their membership and achievement within the Honor Chapter Point System. Of the more than 100 chapters and clubs that make up MSU's Alumni Association, 48 chapters were honored during the reception.
HONOR CHAPTERS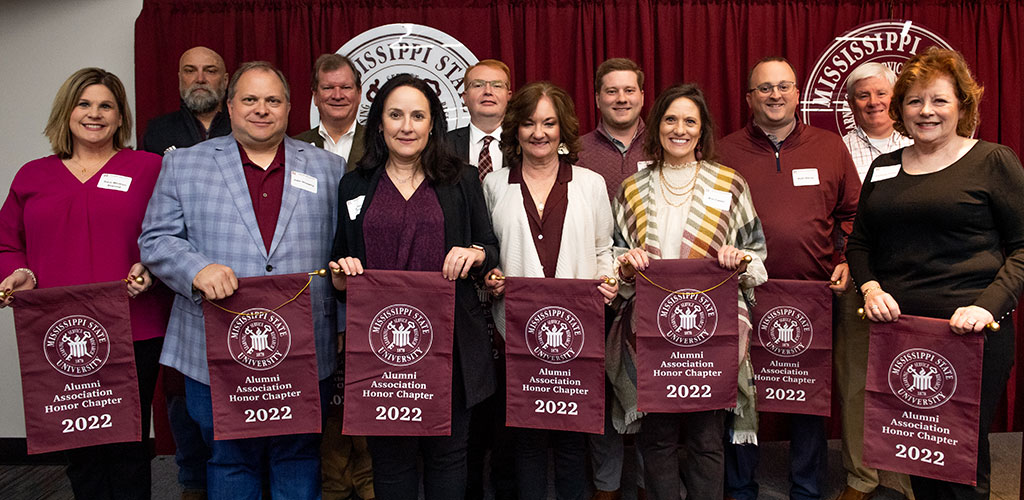 In State
Adams-Franklin-Wilkinson
Attala County
Clay County
DeSoto County
George-Greene
Grenada-Montgomery
Lauderdale County
Lee County
Leflore-Carroll
Lincoln-Copiah
Mississippi Gulf Coast
Panola-Tallahatchie
Pine Belt
Simpson-Smith
Tate-Tunica
Washington County
Yazoo County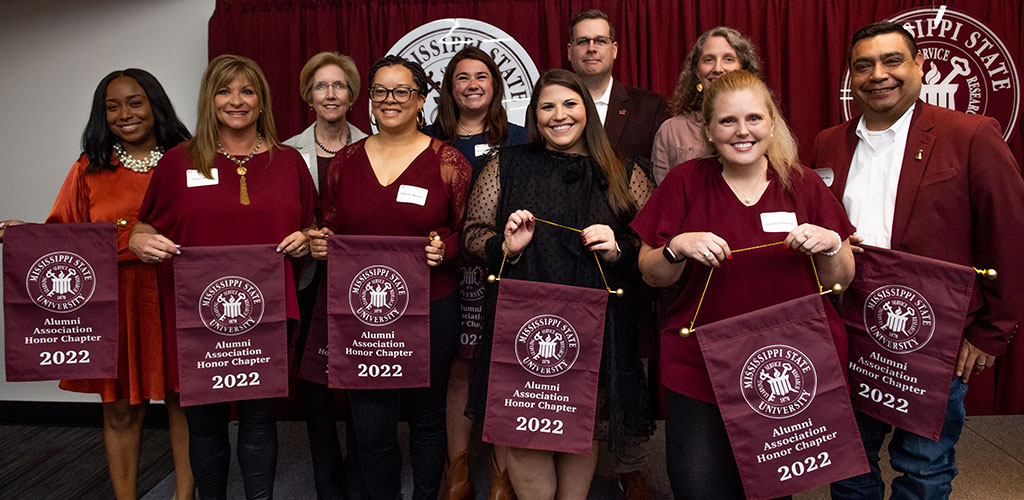 Out of State
Baton Rouge, LA
Dallas, TX
Greater Charlotte, NC
Greater Cincinnati-Dayton, OH
Greater Fort Worth, TX
Greater New Orleans, LA
Huntsville-Decatur, AL
Memphis, TN
Mobile, AL
Nashville, TN
Northeast Florida
Northwest Florida
Rocky Mountain Colorado
Smoky Mountain Tennessee
South Texas
Washington D.C.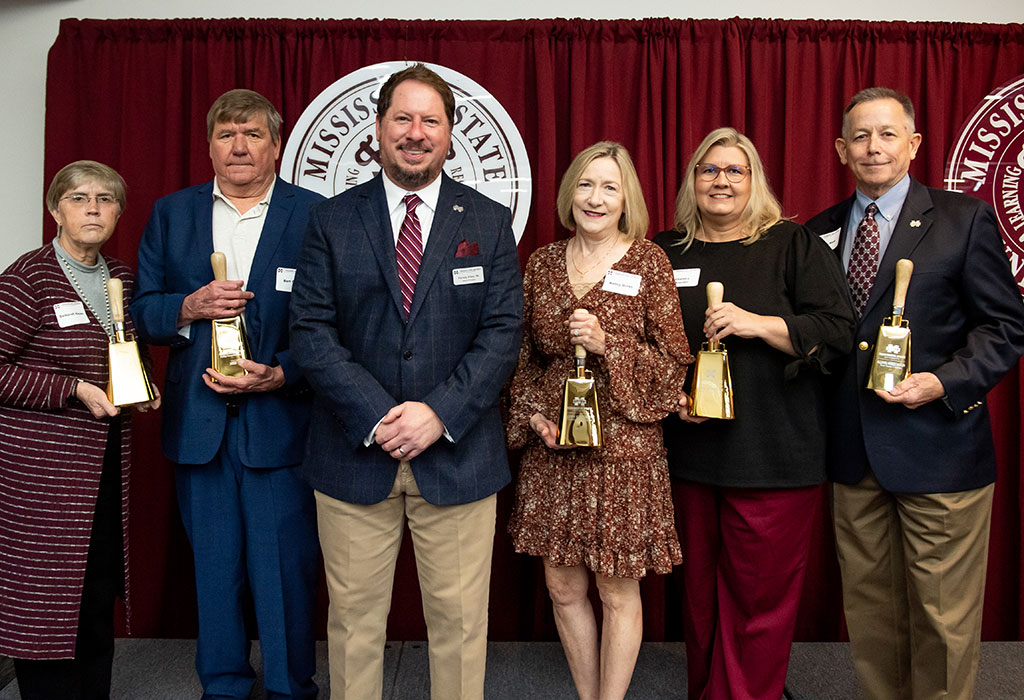 Gold
Atlanta, GA
East Texas
Leake County
Oktibbeha County
Sharkey-Issaquena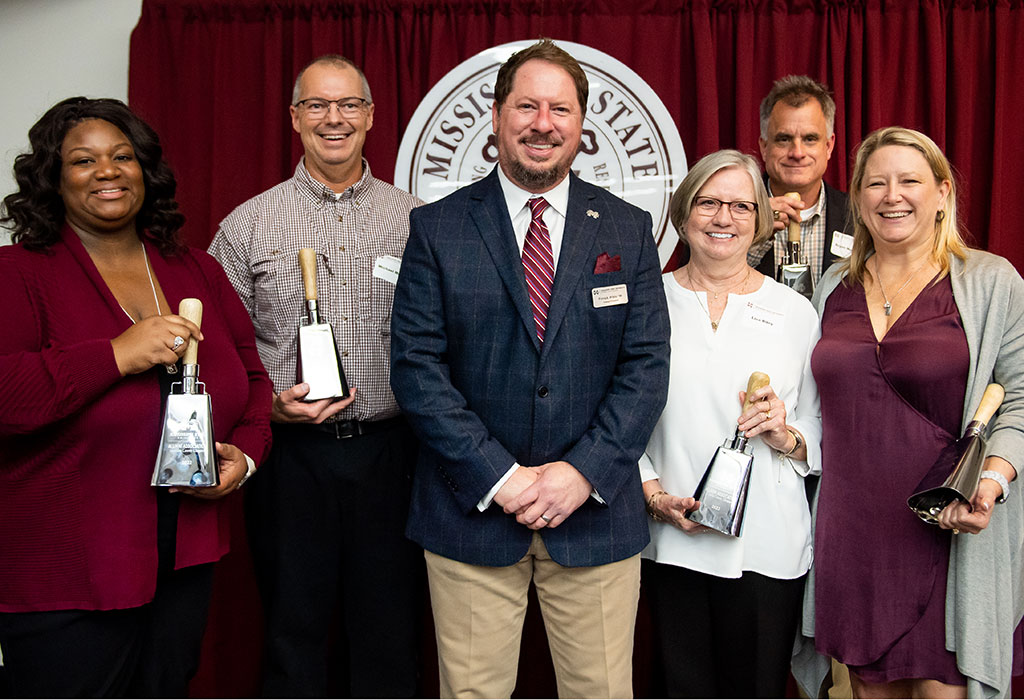 Silver
Clarke County
Greater Houston, TX
Lowndes County
Newton County
Greater Orlando, FL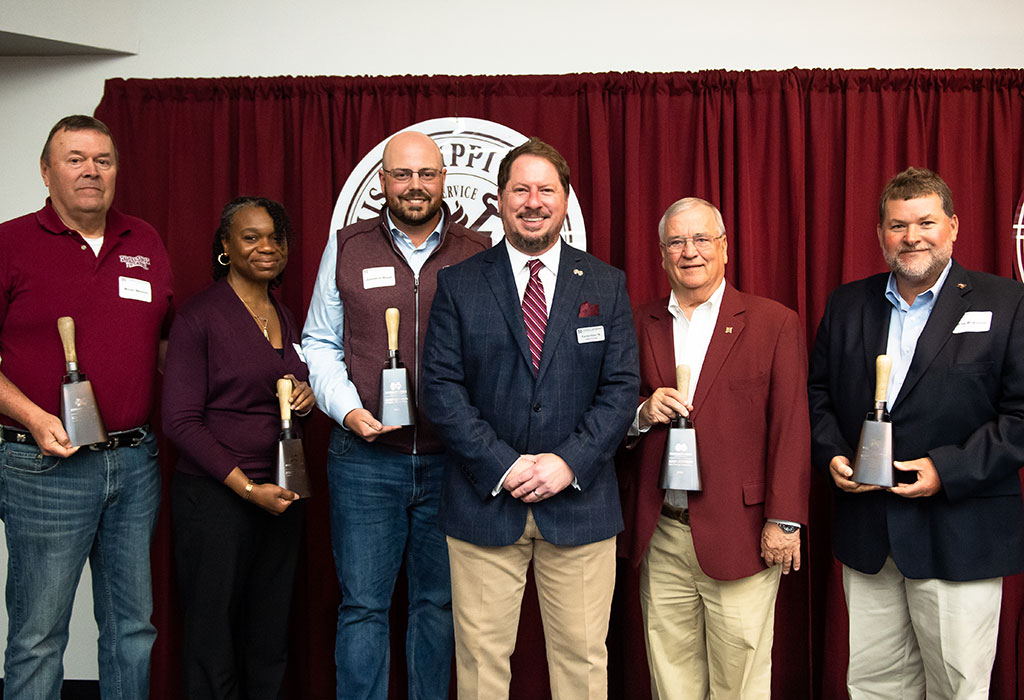 Bronze
Birmingham, AL
Central Mississippi
Greater Chattanooga, TN
Lawrence-Jefferson Davis
Southwest Mississippi
Related posts