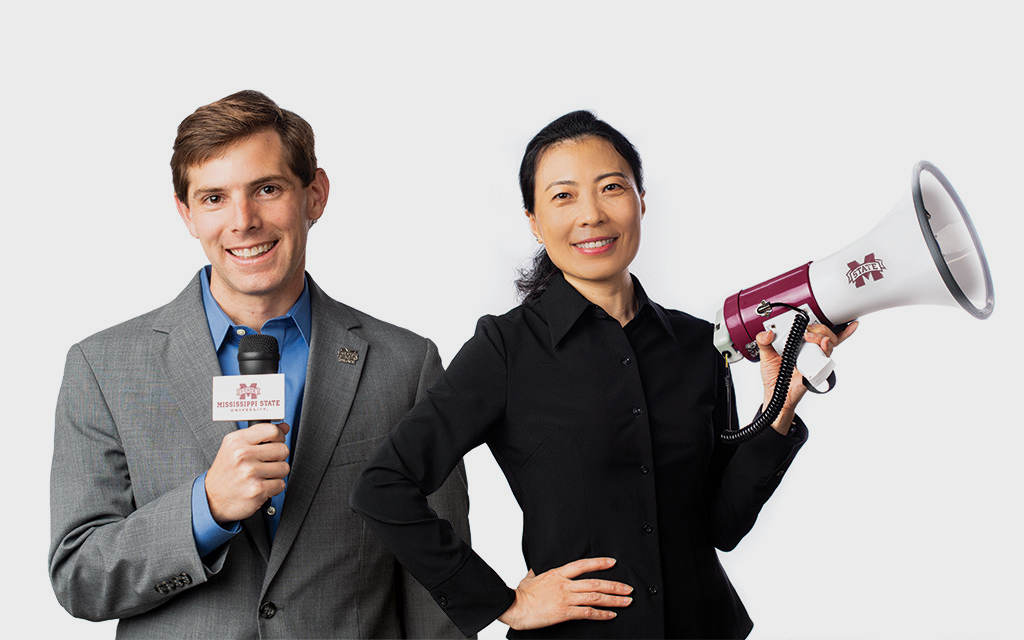 Mississippi State faculty share expertise to fuel learning, scientific advancement
As a land-grant institution, Mississippi State strives to educate, serve and advance scientific discovery—and that doesn't stop at the campus borders. Whether it's MSU Extension experts teaching their communities, faculty providing context for current events through the media, or researchers publishing new findings in scientific journals, Mississippi State takes its mission seriously.
David Shaw, MSU's Provost and executive vice president, said these efforts are part of what defines Mississippi State University.
"Doing research that makes a difference, research that matters, service that matters, is part of the DNA of this institution," Shaw explained. "This university was created to serve not just academic interests but everyone who comes our way.
"As a public university, it's important that our work serve the greater good," he continued. "If we have expertise that can drive scientific discovery or help the public understand the news or apply knowledge to a situation, then we need to find a microphone, a megaphone, any tool available to share that information with the world."
One way Mississippi State faculty share their knowledge is by publishing in peer-reviewed scientific or industry journals. These articles are the foundation of scientific discovery as one person's published work can be the basis of the next person's innovation.
In late 2022, two Mississippi State faculty members were recognized for just that type of influence on their fields. James J. Chrisman and Qian "Jenny" Du were named "Highly Cited Researchers" in the Clarivate Analytics Web of Science citation index. Chrisman, the Julia Bennett Rouse Endowed Professor in Management in the College of Business, has received this honor every year since 2017. Du, the Bobby Shackouls Endowed Professor in the Department of Electrical and Computer Engineering, earned a spot on the list for a second consecutive year with her work being cited a whopping 10,415 times in the geosciences field.
"I'm excited to know that my work has high impact and value in laying groundwork for peers in their own research," said Du, Mississippi State's 2023 Southeastern Conference Faculty Achievement Award winner. "We all follow in the footsteps of our pioneers and peers, so it is important to share the work, exchange ideas and inspire subsequent cutting-edge research and applications."
Mississippi State faculty also have a unique opportunity to share their expertise through the university's partnership with The Conversation—an international news organization that enables experts to comment on current events or share expertise through self-authored, professionally edited articles that are distributed on social media, The Conversation's website and through news outlets around the world.
Through the first quarter of 2023, Mississippi State published more than 120 articles through The Conversation, racking up over 7.2 million views across a variety of media outlets including The Washington Post, PBS, Popular Science and TED Ideas. The articles have also given faculty more opportunities to provide expert commentary through interviews with outlets like the BBC.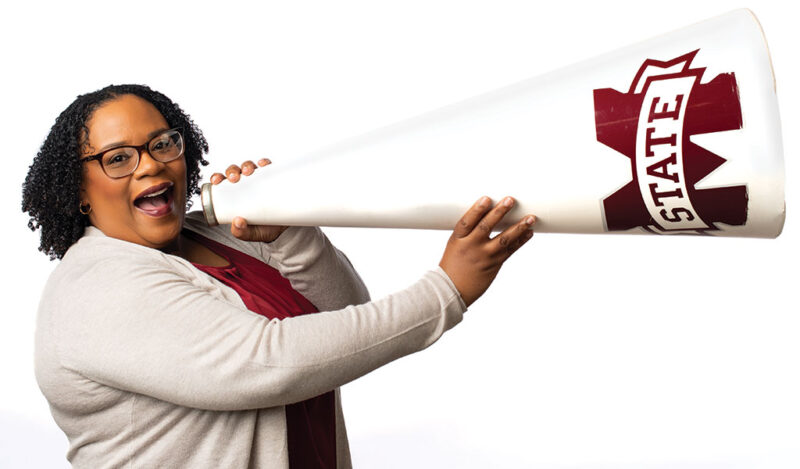 Brian Blank, an assistant professor in the College of Business, is Mississippi State's most prolific author through The Conversation with 10 articles and nearly 300,000 views to his credit.
"Writing for The Conversation has made me a better writer and a better communicator," Blank explained. "My usual writing is very technical and for a very specific audience. But writing for the media, I have to find a way to make these very complex, academic ideas approachable and easy to understand for a broad audience.
"This not only helps the public understand current events, but it can also provide insight to policy makers who might not have a background in the field," he continued. "It also means I'm constantly thinking about current events in the financial world and how those impact people, and that's something I'm able to bring into the classroom to help students make connections between what they're learning and what's happening around them."
Shaw agreed, noting that not only do improved communication skills help make faculty more effective teachers but the increased public profile that comes with widely published faculty improves the overall perception of Mississippi State.
"I am so incredibly proud of the faculty we have and the caliber of the work they are doing," Shaw explained. "And when they are out sharing the story of Mississippi State, the good work that we do and the impact we have on the real world, that brings recognition to the whole institution and adds value to our students' degrees."
Anyone wishing to read MSU faculty experts' work can visit the newsroom on the MSU or MSU Extension websites, or search Mississippi State at www.theconversation.com.
"It's great to have thoughtful experts writing for everyday people, and I'm glad I can be a small part of that," Blank said.
By Susan Lassetter, Photos by Grace Cockrell
Commanding Communication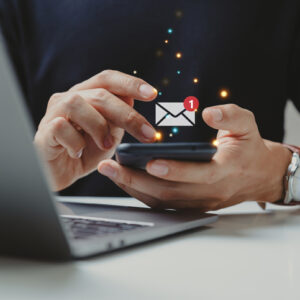 Many people find effective communication skills easier to discuss than to practice, often seeing it as a gift you either have—or you don't. Still, John Nicholson, an MSU associate professor in communication, said anyone can be a clearer communicator by following a few simple guidelines.
"We talk about Grice's maxims for conversation in communication theory, but you don't have to be in the field to understand them," Nicholson said. "It's ultimately a matter of being clear, concise and purposeful."
Using Grice's four maxims—relevance, manner, quality and quantity—Nicholson offers the following tips for help to communicate ideas clearly, whether it's a complex scientific principle or an officewide memo about new policy.
Relevance: When speaking, texting or sending an email, say only what's essential to the topic. This helps prevent important ideas from getting lost.
Manner: Carefully choose how to share the message as not all tools are appropriate for all messages. Face-to-face is better for conversations, while email is more beneficial for a direct exchange of information.
Quality: What is shared should be trustworthy, well thought out and not riddled with errors. People need to be able to understand the message without questioning its authenticity or relevance, or having to decipher the meaning from unclear language.
Quantity: A little really does go a long way. Texts, emails and conversations bogged down with minutia can overwhelm people or cause them to tune out. Keep it short and focused. For instance, if problems with a pooch caused you to be late to a meeting, say you were delayed with a pet emergency, not that your dog had messes from both ends. If people want more information, they will ask for details.
"Following these principles and encouraging others to do the same can, with practice, make communication more effective," Nicholson explained.